Transforming Human Emotion
Khaliah O. Guillory is a diversity, equity, inclusion and wellness expert working with worldwide leaders to build strong programs that build stronger companies.
For over a decade, Khaliah has been an inclusion and leadership advocate in order to help influence positive change. She's had the privilege to inspire C-Suites for a variety of companies, including NASA, Wells Fargo, Microsoft, and Federal Bureau of Investigation (FBI). Contact KOG today to get the wheels turning. Services include professional speaking, training workshops, program development, and custom consultations.
Watch Reel
Watch Commencement Speech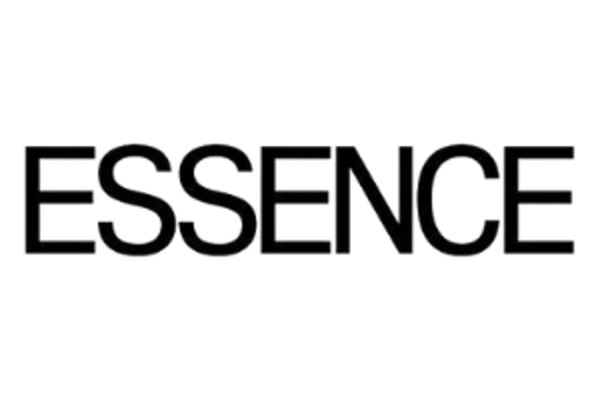 Diversity, Equity, Inclusion and Wellness
Get a fresh perspective from Khaliah O. Guillory.
Are you worried about what others might think of you? Workplaces and communities are becoming more diverse, but some may be reluctant to open up about what makes them unique. This can affect productivity at work, overall happiness, and daily relationships. Building a strong program to promote workplace diversity is needed to help create a safe and accepting culture full of understanding and acceptance that truly values the differences between all people.
Build a space that embraces all races, ethnicities, genders, ages, religions, disabilities, and sexual orientations, and accepts our differences in education, personalities, skill sets, experiences, and knowledge.
Khaliah can work with your executive leadership team to create a workplace where team members can overcome the fear of being rejected by society, and by doing so, feel powerful, happier, and alive. Program development includes discovery, training, custom materials, and staff interviews, assessment, and strategy.
Discover how to align your people, culture, and company.
Learn more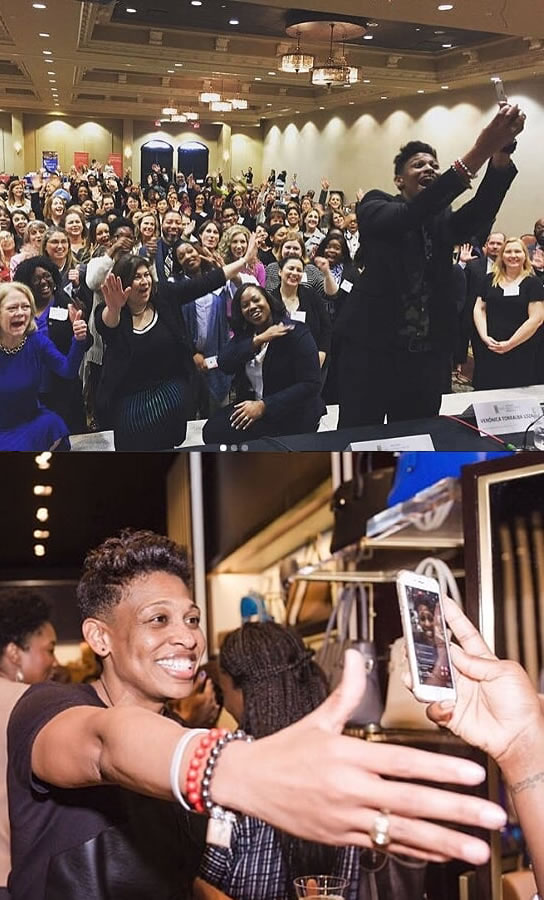 Khaliah has inspired global companies.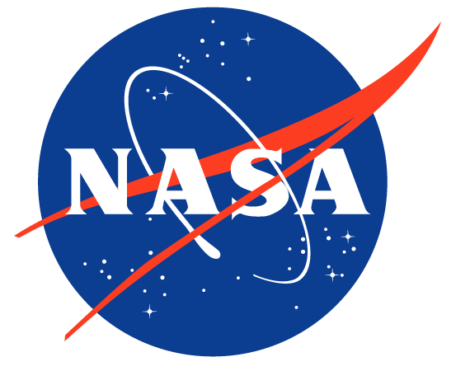 "Inspirational. Insightful. Motivating. These are three words that only begin to describe Khaliah Guillory as a Keynote Speaker. She has a true gift to move an audience into action. Her action style kept our audience at the edge of their seats. "

Terra Bohlmann

Forbes Coaches Council
"Khaliah brought her infectious energy and laser focus to our sales meeting of 100+ real estate professionals, instantly winning over the audience. In the sharing of her personal journey of diversity and inclusion, our associates found actionable ways to expand their personal "villages." "

James Ward

Director of Career Development, Keller Williams Metropolitan
"Khaliah is one of the best keynote speakers I have heard! She is engaging, warm, inspiring and real. She is truly passionate about diversity in the workplace and will inspire your audience to be comfortable in their skin."

Syndy Gold

Community Development Specialist, Microsoft
"Khaliah is absolutely a fantastic speaker! My biggest takeaway was identifying who's the connector and champion in my network. My team left with tangible ways to improve their network both personally and professionally."

Juna Jones-Moore

Sr. Talent Acquisition & Diversity Manager, Gamestop
"I have known Khaliah since I came to Houston in 2012. From the moment I met her I fell in love with her passion, energy and brilliance. We always have a great time together. She lights up the room when she walks in and brings creative ideas to everything she does. I am so enthralled with her that I have asked her to serve in one of the greatest roles I can offer an individual -- to speak at our May 2018 MBA Commencement. If you want an audience to sleep walk through a session, don't invite Khaliah to join you!"

W. Kevin Barksdale Ph.D

Associate Dean of Graduate Studies

Loves Khaliah!
We are very happy we had the chance to bring Khaliah in to speak to our colleagues here at NASA Johnson Space Center. Khaliah an extremely enthusiastic ln her delivery and knowledgeable in her message. The energy she brought to her presentation radiated throughout the room. This didn't feel like a typical presentation where someone is speaking to a group, rather this felt like having a conversation with someone you know due to her being enormously personable and encouraging people to participate in the discussion.
During her presentation, she showed a short video that really brought her message home and helped people identify with making sure to make Diversity Deposits in their life. As an organization, NASA Johnson Space Center's American Employee Resource Group (AAERG) brings In many speakers each year and we can say for a fact we have never received the type of feedback we received after Khaliah's talk with any of our other speakers. We 100% support Khaliah and any time she needs anything from us, we are ready and willing to help in any way we can!
Watch Reel
Questions for Your Organization
Take Action
Schedule a complimentary introductory consult with Khaliah O. Guillory to determine the best next steps.
Contact
Phone: 281-217-3155
Email: kg@kogpassion.com